Jamie's Concert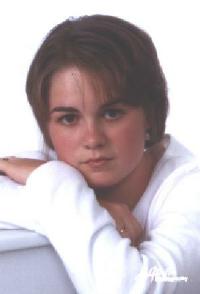 Jamie Sowers is one example of a self-motivated volunteer.
On a very cold December 20, 1998, Jamie Sowers performed a Christmas concert at 3:30 p.m. at the St. Paul's Catholic Church in Belle Forche, South Dakota.
A firm believer that talents are gifts from God that should be used to help accomplish His work, Jamie performed Christmas music and what she calls "art songs."
Art songs are poetry and Bible verses Jamie has put to music. She included the following original works in her concert:
*Philippians 4:8-9 which says in part, "Fix your thoughts on what is true and good and right. Think about things that are pure and lovely, and dwell on the fine, good things in others. Think about all you can praise God for and be glad about...and the God of peace will be with you.
*"Something Beautiful for God," a poem by Mother Teresa.
*A medley of "Michael's Flight," a poem written by Jamie; "I Never Saw More," a poem by Emily Dickinson, and "Sleep, My Babe," author unknown. Photo in white dress at the piano was taken while Jamie was playing the song she wrote for her 6 year old brother, Michael, who died in January 1995.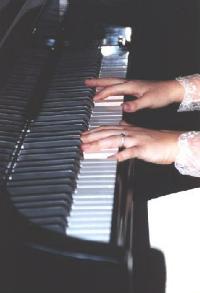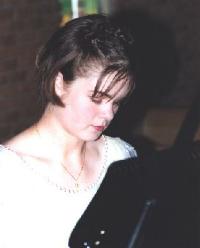 Jamie forwarded this inspirational message recently:
May God give us a pure heart so we may see Him;
A humble heart so we may hear Him;
A loving heart so we may serve Him;
A faithful heart so we may live Him.
--Dag Hammarskjold
Jamie's sister, Katie, provided back up vocal parts and played the violin.
The concert was the fruit of Jamie's desire to give something real at Christmas. She raised $1,849.38. Jamie was 18 at the time.