For Haiti with Love is a 501(c)(3) charity, all contributions are tax-deductible donations.
---
For Haiti, with Love, inc. is a Florida not-for-profit corporation, incorporated in 1982 and governed by a 7-member Board of Directors:
---
  Don DeHart, Founder (Born 1935, Passed Away 2006)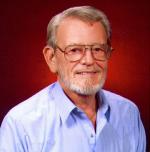 Made his first trip to Haiti in the winter of 1968-69, left his heart there and has gone back since that time to do what he could. Don's background was in civil engineering, he took prelaw in college as well as having ongoing paramedic and medical training. God equipped him to go from building a home, to digging the hole for the latrine, to building a road up Beck Mountain, and changing hats to treating emergencies through FHL's 24-hour emergency medical clinic. He was the "front line" person of For Haiti, with Love. While road building in his "other life" Don also completed seminary and pastored small country churches on weekends, he loved to share God's love.
---
Eva DeHart, Cofounder and President-Secretary-Treasurer

Background includes many years as a legal secretary after completing college with an accounting major. Eva handles the office in Florida, procuring for the field, coordinating team mission trips, fundraising, government paper requirements and helps with the annual "Christmas in August Fundraiser" as well as the Christmas party in Haiti, while raising their adopted Haitian daughter who came to the U.S. in 1993 for surgery at Shriners Children's Hospital then lost her Haitian mother. Roseline received her education in medical and returned to Haiti to oversee the Headquaraters after the death of her adopted father and manage the 24/7 emergency medical clinic.       
---
Roseline DeHart, Vice President over Haiti Operations,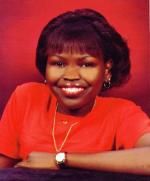 graduated from Palm Harbor University High School in 2004. In addition to graduating with honors, she also earned her C.N.A. during this time. Roseline has spent every summer working beside her adoptive father, Don DeHart in the clinic and on construction job sites. She took over the Haiti responsibilities in September 2005 when Don's battle with cancer got too serious for him to travel. She has overseen the program since his death in 2006. She married Racine Présumé who is a full time Haitian National Police officer and spends all of his free time working with For Haiti with Love.       
---
Dr. Dennis Jungerberg, Director

Dr. Jungerberg was a surgeon at St. Joseph's Hospital in Tampa until his very serious heart attack. He has been to Haiti on medical mission trips. He serves as a medical advisor as well as helping to find much-needed supplies for the clinic in Haiti. No longer able to make the trips, Dr. Dennis still stays in touch and supports this Lord's work with his prayers and contacts.
---
Peggy Thomas, Director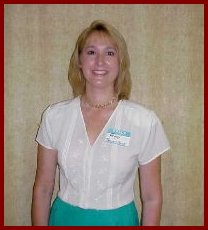 Peggy works for Nielsen, but became active with For Haiti with Love when she volunteered to go on a mission trip with the Oldsmar Methodist Church. She worked on building and painting school desks and benches on her first trip; on her second trip she served food and passed out gifts at the Christmas party and learned how to do laundry on a wash board and hang clothes on a line. Peggy is very instrumental in the success of the annual fundraiser dinner/auction "Christmas in August," is our Ambassador to her church and always available for support and consultation when asked.
---
Malcolm R. Arthurs, Director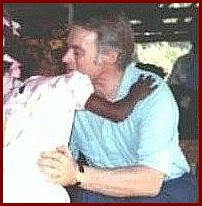 Mr. Arthurs is a retired businessman in Leeds, England who became interested in Haiti after meeting the DeHarts in Florida. He has made several mission trips to Haiti, has been resourceful in finding supplies needed for the work and serves regularly in an advisory capacity either by e-mail from England or personally when at his home in Florida.
---
Ed Stevens, Director

Serves as advisor and computer guru to the Florida office. How could we ever have survived computer failures, upgrading and daily problems without his expertise. And we would never have made it to the World Wide Web without his volunteering his expertise. Thank you, Ed.
---
Dr. F. Scott Perrino, Director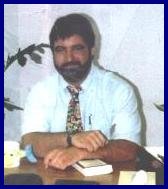 Dr. Perrino is has been envaluable as an advisor both in stateside and in Haiti matters, has gone to Haiti on medical mission trips as well as going down for the annual Christmas party. Dr. Perrino has a general medical practice in Tampa, Florida. He is a major partner in locating much-needed supplies for the 24-hour emergency medical clinic in Cap Haitien.
---
Though financial information is always available upon request at the office, the State of Florida requires that we give you the following information:
For Haiti with Love, inc. is a 501(c)(3) charity and is recognized in the State of Florida as a tax-exempt charity. In Haiti we are registered with the government as a NON-GOVERNMENTAL ORGANIZATION (ONG). A COPY OF THE OFFICIAL REGISTRATION AND FINANCIAL INFORMATION MAY BE OBTAINED FROM THE DIVISION OF CONSUMER SERVICES BY CALLING TOLL-FREE WITHIN THE STATE. REGISTRATION DOES NOT IMPLY ENDORSEMENT, APPROVAL OR RECOMMENDATION BY THE STATE. (Florida 496.411, 1-800-435-7352). Registered under Pinellas County Ordinance. Registration does not imply endorsement. For information call the county Department of Consumer Affairs 727-530-6200.