February 2012 Newsletter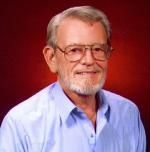 Founder,
Donald Douglas DeHart
2/3/1935—4/15/2006
Legacy of serving Haiti began
the winter of 1968-69.
ROOF/HEADQUARTERS RENOVATION
Great News and so many thank yous… the savings account now holds the restricted funds that have reached our goal of $32,000 and when Roseline and Presume return to Haiti they will give the "go" to begin. If anyone wants to offer their expertise in concrete flat roof construction, approximately 21' x 21' now is the time!
YEAREND STATEMENTS
For those who contributed $200 or more, the hard copy of this newsletter is enclosed with your yearend tax information sent first class mail. You do not include the letter with your tax return, it is informational to be retained with your tax records. For those who gave less than $200 but would like a statement, just let us know and it will go right out to you in the next mail.
FOOD CONTAINERS
All the containers that had been held up and "free at last" and we are back on track. Roseline should be clearing December now and February's schedule has been set. Food is going directly to Cap now without the PaP difficulties.
CONTRIBUTORS
2010 there were 777 donors (earthquake got one-time givers), but we are pleased that 484 did give in 2011. Thank you all so very much.
2011 SUMMARY
FROM ROSELINE'S DIARY
The start of a new year. With the Christmas party now history and decorations all stored away for next year, Roseline and Presume went to Florida for a rest and doctor visits. Had also done an inventory of medical for the clinic so we can order and ship supplies.
Royal Caribbean Cruise Lines took a lot of the Christmas things for 2010's party, and later brought down pallets of food which were picked up at Labadee Beach. Clinic and Food Program operating smoothly.
FEBRUARY
I was involved in my first accident in Haiti. We were heading back from the airport when a motorcycle came out of nowhere and hit us. It all ended up fine. We are ok and the people on the bike had just scratches but were ok too. Business as usual with the clinic and food program.
March
Roof project is introduced and fundraising efforts are under way. The roof is leaking every times it rains and the paint is peeling worse.
When a container comes to the gate the people are very happy. They are happy because one they get a job unloading and second because For Haiti with Love has food to give them.
APRIL
April in Haiti is fun. Easter in Haiti is like this: go to church early and when church is finished feed everyone that came to church. On Easter that's a lot of people, adults and children, all get fed.
Easter is my favorite holiday and it's my favorite season, celebrating the Resurrection, everything new. I like spending Easter in the Florida better than in Haiti. It's great feeding all of those people and all but I don't get the same feeling in Haiti when I do when I'm in Florida. Florida is more focus on worship.
MAY
May was a month for visitors. First Dr. Ted Monnier came with Dave and then Guy Buckmaster came in with two others, Linda and Pastor Francis. Linda wanted to meet Rosemarlene, so we all waited until she got out of school and went to dinner.
Dr. Ted, a Chiropractor, volunteered to adjust has many people as he could while he was at the HQ. Presume was one of those people.
Still from the same group, we met Dr. Stan in Plain du Nord. I asked him to come and check the kids for me. He came the next day and did a "children's clinic." While we are busy with visitors it is especially important that the staff in handling the clinic and food program.
JUNE
FHL in Haiti is running out food and all the containers of food are stuck at the wharfs. While I was in the states Presume called me and told me that our food is running low and finding rice in Haiti to buy for the kids to eat is a challenge, because Haiti has no rice. When I went back to Haiti I saw what he was talking about. A little light bulb turns on in my head. I called Eva to ask her to ask Rob Hess if he could sell us some food. He said no, but he would give us fifty bags of rice; some went to the orphanage and the rest went to FHL headquarters.
This cute little girl came in the clinic with both arms burn. The girls in the clinic fell in love with her and so did I. We learned that her mother didn't want her and said that the little girl was a mistake and she hates the dad. After talking to Presume about it, we decided next time she came in we would take her. She was never brought back to the clinic.
JULY
In Florida all the talk is about the fundraiser, sending out newsletters, hoping to get enough reservation. In Haiti the focus is on our big problem, the roof, which is getting worse by the rains every day.
We empty out the room to prevent damage to the wood furniture and removed all the tiles from the top then covered it with a large tarp so the rains will run off and stop soaking through.
AUGUST
Presume and I were in Florida for the Christmas in August fundraiser. We left for Haiti right after to meet visitors from New Jersey and more treat burns. Food Program is also going well
On August 12 took a little break and went to the beach for my birthday. A day of no work, it was good.
Clinic got a fresh coat of paint and re-arranged for efficiency.
Finally a container of food is released. The people are very happy because it has been so long since we had food packets. We fear some of the weaker starved, but we don't ask.
SEPTEMBER/OCTOBER
Burn patients are still coming in but this time we didn't have a lot of the big ones. The clinic saw a lot of small burns from motorcycle exhaust pipes and from cooking accidents.
February container was released in Cap Haitien September 30th. The food was still good. Since our food cleared, we loaned Jim Willey 120 boxes of food for his cause while he waits for his container to clear.
NOVEMBER
I came to Florida the end of October and I stayed the whole month of November. While I was in Florida, Presume got transferred to Port au Prince to work so Cap Haitien was run by phone monitoring with staff. While in Florida the clinic in Haiti received 3 boxes of goodies to be picked up at the Cap airport for the Xmas party. We received 12 jars of SSD cream at the clinic in Haiti. A precious gift from another ministry.
DECEMBER
After spending a month in Florida where people kept asking me when I was going to go back, I was finally ready to return to Haiti. On December 4th I travel to Haiti from Tampa to Miami and then Port au Prince. Presume had been working there so he met me. I arrived tired and hungry. It had been a long day, but happy to see Presume. He wanted me to stay and leave for Cap in the morning, but I didn't want to. I wanted to be in Cap and see my little boy, Wedge. So I took the last plane out to Cap.
It was cleaning time at the HQ. We were expecting visitors and had to prepare for the Christmas party. Cleaned all the storage rooms to organize what was there and see what was still needed. Next was making sure all the rooms were useable with fresh linens, towels and a lot of dusting and mopping.
Presume got transferred back to the North December 10. He won't be working in Cap. Just outside of Cap, about 15 minutes away, but still much better than Port au Prince.
The rooms were now all ready for Guy Buckmaster and two ladies who were with him.
This month had 4 people burn from one house. They got burned from propane. Manouchka had to be held down. She was crying and screaming the whole time she was on the table. Rare.

Djovelika, age 7 Madame Glagy , age 34 Manouchka, age 24 Sheila, age 24
Next the Christmas party. The day we set to go get the calf was the day that it rained so hard we couldn't go, because we had to cross a couple of rivers without bridges to get there. When it rains the rivers are very high and moving fast. So we decided to take a rain check.
The last of the toys and cookies came in on Thursday before Christmas. We did eventually get the calf. Now the real work had begun.

Had to decorate Prepare the food and Drinks
Sort and Arrange the toys by sex

Then we waited for the little ones to start coming. This year we had 800 people. I think it was about 790 children and 10 adults only. We had more things for children than we did adults. The party was a lot of work. I lost my voice for a couple of days but it was a great party. Each year I think why we do this but in the end looking at the kids faces with their new toys is a reward enough to continue doing it.
The day after Christmas found Presume and I back to work, this time getting the container of food cleared and delivered to FHL in time for us to leave and come to Florida. Circle of Life? This was 2011.
.
MEMORIALS
Carolyn & Jacques Rendu
In Memory of HENRI RENDU
Nadine Yeager
In Memory of BERNIECE & ART SCHMITT
And AGGIE CARPENTER
John Davis
In Memory of EDITH POWER
Kay & Rod Heller
In Memory of LAWRENCE H. DIMMITT, JR.
Teresa Perkinson
In Memory of Nephew, JON BUTLER
Larry Watson
In Memory of Greg's mother ELINOR SMITH
Pat Golay
In Memory of FERN VAN BUSKIRK
Judy Wagner
In Memory of parents SALLY & HAROLD CHRISTIANSON
And DALE WAGNER
Stella and Winfred Infinger
In Memory of IRENE SMITH
Jean E Szikszay
In Memory of parents ALEX & ELIZABETH SZIKSZAY
Pierre Fr Conze
In Memory of BERNADETTE CONZE, sister
R W "Bill" Caldwelll III
In Memory of BOB & ADELE CALDWELL
Ann T. Barnett
In Memory of JOHN BARNETT
Florence E. Thompson
In Memory of husband, CHARLES THOMPSON JR.
Marilyn and James Hildebrandt
In Memory of WILLIAM & NANCY HILDEBRANDT
HONORARIUM
Carolyn & Jacques Rendu
In Honor of ROBERTA & CHUCK RUEBEL
Suzy & Dr. Jean-Claude Nerette
Honoring our daughters: DOMINIQUE CUMINS
and SANDRA SORIANO
Elaine Crescent
My mother, MARY LOWE, recovering from stroke
Donna and Woody Jarrell III
Honoring birthday 12/23 of ALICE SCHOELLES
Annetta R Kies
Honoring MARY ELLEN PRIESTER
Roberta and Chuck Ruebel
In Honor of CAROLYN & JACQUES RENDU
Susan Palmer
Honoring beloved mother MARIAN PALMER
Vickie L. McEvers
In Honor of CHARLES McNAULL
Pat & Rick Ensle
In Honor of JACQUES & CAROLYN RENDU
CHUCK & ROBERTA RUEBEL
Tony and Clara J Dyba
In Honor of CHARLES & DIANA BLETHEN
Joan C. Faber
@ Christmas
Barbara Okleson
In Honor of JOHN FOWLER
(727) 938-3245
For HAITI With Love
P.O. Box 1017
Palm Harbor, FL 34682-1017
Cargo: 4767 Simcoe Street
Palm Harbor, Florida 34683-1311
Fax (727) 942-6945