August 2011 Newsletter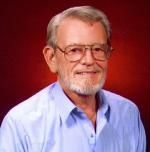 Founder,
Donald Douglas DeHart
2/3/1935—4/15/2006
Legacy of serving Haiti began
the winter of 1968-69.
 .
CHRISTMAS IN AUGUST...
We are really looking forward to a great party this year but why is everyone waiting until the last minute to let us know you plan to attend? If you want to join us and you want to eat, we do need a head count sooner rather than later. Mark the date on your calendar, August 8, 2011 and then call us or send in your reservation!!
Here's a brief history lesson on the origins of Christmas in August. We noticed that by the time we get to August in a given year, contributions reduce significantly. It's understandable given summer vacations, back-to-school shopping, etc.   24 years ago one of our volunteers suggested a special fundraiser in August to rekindle interest and fire things up! At the time, there was a local restaurant that had a Christmas theme year-round…and Christmas in August was born...in a restaurant, not a manger, but you get the idea. There were way more than 3 wise people involved so perhaps there's more to the First Christmas in August analogy than meets the eye.
The following year it evolved into funding both the Christmas party for the children in Haiti and the program services that are always so urgently needed. So now that you know the history, please know that your generosity is appreciated whether you live close enough to participate in person or if distance or other circumstances dictate that you can only participate in spirit. Letting us know you intend to designate a contribution to Christmas in August allows us to plan the numbers of kids we can invite to the Christmas party in Haiti.
In addition, here are some guidelines if you plan to bring gifts for under the tree and to be sent to Haiti later. The gifts should be unwrapped, small and lightweight for shipping, require no language skills, and include batteries if batteries are needed. Guys like regular playing cards, dominoes and toiletries; gals are the same the world over (ladies, you know what they like). Children like toothpaste, new toothbrushes. Girls like nail polish and dolls and for the boys, little trucks and cars. We also order quantities of soccer balls to send down but we can always use air pumps and inflation needles. Call us if you need other ideas!
We will have our "traditional" door prize...a TV!! In addition, Peggy always comes up with other neat door prizes and very special auction items. Roseline and Presume will be bringing back one-of-a kind items from Haiti, as well as a few items we picked up on the Cruise4Haiti last November. We'll have crafts and items donated by local merchants, Haitian coffee, FHL t-shirts, and Haitian vanilla (of course), and coffee gift baskets from The Coffee Mill. And, drumroll please, we will again have a three night stay at the Sands of Islamorada Oceanfront Resort in the Florida Keys! Open your wallets and get ready to bid on a relaxing stay in the Keys!
We will share the accomplishments, goals and needs of For Haiti with Love. Gary is making the food arrangements this year. Unfortunately the food is no longer donated which is why we really need to know whether you plan to attend in person. Feel free to volunteer to help us set up the day of the party. When all is said and done, join us and you are guaranteed to have a great time with the FHL family!
Send in the reservation form now or call us and then pay at the door. Your help now will ensure we make this year's Christmas in Haiti the biggest and best party ever for the kids! Celebrating Christmas in August gets us to our goal of a great "Christmas in Haiti"!
"Be still and know that I am God…"
Psalm 46:10
CHRISTMAS IN AUGUST
8/8/2011—FIRST UMC IN DUNEDIN, FL
Join us for an evening of fun:
Where: First United Methodist Church of Dunedin
421 Main Street, Dunedin FL
6:00 Social; 6:30 dinner; 7:00 auction begins
Details: Further details call 727 938 3245
Reservations:
Click here for a reservation form
We all lead such busy lives that it is both sad and sometimes tragic that we don't stop and listen. It's easy to think we are in control, to think that we are doing or accomplishing enough toward the good that happens around us.   When I do stop and listen, I pray and reflect on how foolish it is to think that your generosity to Haiti has anything to do with what I do. I do my best to communicate the need through my writing. Often I feel as though God speaks the needs to you through my fingers on the keyboard.
As a rule, I typically pause to count my blessings when I am doing the Thanksgiving letter. But lately there have been so many other blessings that have been coming to this Lord's work that it demands an earlier, summer pause. There are numerous examples of you opening your hearts to Haiti and I endeavor to provide but a few sparse details here. The ladies of St. Paul Methodist Church who designated funds for burn cream for the clinic. The St Andrews Presbyterian ladies who made all of the dresses. The ladies of the Lutheran Church of the Palms who made the layettes just picked up. Palm Harbor Presbyterian ladies do beautiful ditty bags. There are so many others.
One day Roseline and Presume had been all over Cap Haitien trying to buy rice for the 50 kids at the house and orphanage. They had been totally unsuccessful at finding any. An outreach to Rob of Hearts for the Hungry and not only was the rice need fulfilled but it was at no cost. Rob would not take any money for it! I was desperate for cargo money and all it took was one call to Jim. I asked for loan and he said no, but he would prepay his contributions to October. He did and covered the cargo need without debt to FHL. Yet another link in the Godly chain that surrounds us with support and encouragement.
Roseline called to inform me that the clinic had run out of tape and was low on rolled bandages. One call to Howard from Allied Healthcare and a drop shipping was arranged to Missionary Flights International in Ft. Pierce. Harold of MFI made sure they were delivered to Haiti the following Tuesday. On top of this, "Blessings International" came through with a same day drop shipment (also to MFI) to get burn cream to the clinic so they have plenty on hand for when Roseline and Presume are in Florida for Christmas in August.
In spite of all these blessings, the account was empty after sending all the money needed in Haiti to Haiti. Roseline was here in Florida and asked what to do about ordering the supplies for the clinic. I said God wants us to treat the burns of the poor so order them and He will provide. He did from the most amazing place. One of our regular resources, Pagliara, has been sending money to FHL quarterly for children's medical supplies for many years. Unfortunately, we were told the foundation distribution cycle was completed and no more funds were forthcoming. Then, we got a surprise check from them that was more than enough to cover what had been ordered.
Miracle after miracle, blessings upon blessings. At a time when it is so easy to look around and focus on how bad things are going, we are instead going to focus on God. You are His hands. We are going to try to rely more on Him to help us with the seemingly insurmountable challenges. Nothing is impossible for God. While He has taken some very good folks home in the past few years, we can still count more friends around us than have graduated. Above all, thank YOU for your prayers, for your generous contributions, for being the support and encouragement necessary to make each day a new adventure in the Lord's work.
HEADQUARTERS ROOF OR
PROGRAM SERVICES?
Remember the old song, "Love and marriage, love and marriage, go together like a horse and carriage, you can't have one without the other". OK, now apply the same song to "Roof and clinic, roof and clinic, we can't have one without the other". After much prayer and meditation this we know — we need both the roof and the clinic. If we don't fix the roof we can't protect the clinic, its patients and its supplies. The roof is becoming dangerous and we hope to stave off collapse but if we don't provide the free burn care people will suffer and yes, possibly die from the infections from untreated burns.  
For now we simply ask that you share what you can so we can keep the clinic running to provide this special care and at the same time provide a new roof for safety and security for the clinic. I wish it could be one or the other but we must ask for provision for both. Please join us in prayer for these projects. Please give what you can and help us by communicating this need with any friends who might help.
"For you have been my refuge,
     a strong tower against the foe."
Psalm 61:3
. MEMORIALS
John Davis
               In Memory of EDITH POWER
Jean Cooper
               In Memory of EDWIN T. CHINERY, my fathers
Suzelle and Dr Pierre Conze
               In Memory of MRS VERGNIAUD CONZE
HONORARIUMS
Helen & Jene Farrell
               Honoring ROCHE & FARRELL families 
Yves Conze
               Honoring PIERRE CONZE, Father's Day
Dr. Pierre Conze
               Honoring SUZELLE CONZE, wife
Shirley & Harry King
               Honoring our 57th WEDDING ANNIVERSARY
Nancy Durstein
               Honoring LILA SCHAFER
Joan and David Wallace
               Celebrating JEN BRONSON'S birthday
PRAYERS
We need and request your prayers as there are many possible changes, upgrades, improvements and "shifts" in the future we ask for any ideas you may have and for your prayers for wisdom and guidance that we remain in God's will and that all that we do be to His glory and not that of man.
Thank you for all that you have done and plan to do to help this Lord's work in Haiti.
Mark your calendar for Christmas in August—August 8th...
Gifts to For Haiti with Love are deductible as charitable contributions. For Haiti with Love, inc. is a Florida not for profit and a 501(c)(3) corporation with IRS, allowing your gifts to qualify as charitable contributions. Year end tax statements are mailed by January 15. Our mailing list is confidential, we do not loan, sell or share!
Mission Field Worker: Roseline DeHart
Newsletter Editor: Eva DeHart
(727) 938-3245
For HAITI With Love
P.O. Box 1017
Palm Harbor, FL 34682-1017
Cargo: 4767 Simcoe Street
Palm Harbor, Florida 34683-1311
Fax (727) 942-6945