July 2011 Newsletter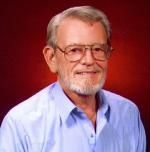 Founder,
Donald Douglas DeHart
2/3/1935—4/15/2006
Legacy of serving Haiti began
the winter of 1968-69.
 .
CROSSROADS
It is time for serious prayer for guidance, I ask you to join me.
As we watch the differences in contributions it is obviously time to evaluate what is happening and adjust accordingly. There are those who faithfully write their checks every month, quarter or annually and they are the monetary foundation; they are the ones who keep the daily wheels turning. Without them, everything would stop.
Then there were those who emotionally responded to the quake in January 2010 and we are grateful, but now most have gone on to other things when Haiti was no longer in the headlines.
The troubles in Haiti are still there! We cannot say what happened with the BIG $ that was given, we didn't get that. we can assure you that the money you contributed through For Haiti with Love saved thousands of lives by increasing our ability to feed displaced people, to treat the injuries of those who came north and yes, even to take in some of the orphans who were suddenly alone in the world.
We realize that the reasons for the drop in support are varied and complex, but our focus right now: Prayer for guidance, ways to increase the receipts and how best to serve the poor on the blessings we receive.   If you have matching funds opportunities, ideas for grants (other than governmental) or a way you can help… let me know?
Now, under the "doing what needs doing" category:
HEADQUARTERS
The Engineer sent a document called "Project de Rehabilitation de la For Haiti with Love, Bel-Air, Cap Haitien."
The bottom line—$32,553.75. (don't panic)
$12,000 of this is for the projected replacement of ceramic tile on the floor below the roof/ceiling repair. That can be delayed until the funds are available, it just won't look very nice. The tile there now is no longer available so if they break very many when the roof is being removed the only answer is replacing all of them. 
There are broken windows and doors in need of repair, as a part of the "rehabilitation" project. The cats try to break in for food rather than hunt, not good. $1,500 is for 22 windows and 5 door repair. 
The estimate contains $605 which is only the wiring and electrical supplies so this portion will have an added amount for the labor of the electrician who hasn't given his quote. All of the wiring for the room is in the ceiling.
There is $4,600 included for new gates to go with the recently renovated concrete block walls around the headquarters to increase security.
SO, breaking this into projects, we need $15,000+ to remove the ceiling/roof that is water damaged, add a row of block to raise the ceiling to a proper level and replace the roof. We will make this doable by breaking it into sections we can handle—can you help us with this desperately needed repair? We can break it down further if you want to be specific… we will need 1,500 concrete block at $.625 each; 300 bags of Cement at $7.50 each., 25 bags of grouting at $25 each. So you can see every dollar helps. 
Repairs of the HQ wall were financed by some of the relief monies from a year ago January since the project was made necessary because of major cracks from the aftershocks—while doing it re-bar has been added for strength and the wall is going higher for security. These photos are the front and side of the headquarters.
BACKGROUND
While working on streamlining of some of the procedures in the office, getting the computer set up after a crash and adjusting to Windows 7, it became important to have available the date of purchase of the headquarters. Research revealed...
We moved from the old Haitian green house (yes guys, it is still green and amazingly still standing)… to this headquarters on the property of the Hotel Beck on November 1, 1990. We were renting and all seemed to be going smoothly until Mr. Beck decided to sell… we were given the choice of buying or moving.
This was a no-brainer if you would finance it because there is good water and more importantly—everyone knew where the burn clinic is and it is important to treat burns as quickly as possible. YOU CAME THROUGH and on 2/1/2002 the building and property belonged to For Haiti with Love.
Dorothy Burt donated the funds in Memory of her parents to add the clinic and pharmacy area to the headquarters. She had been an Army nurse and had a real heart for medicine and helping others. Her gift was in 1996 and Don began the construction as soon as the political climate quieted enough to get materials. It is common practice in
Haiti to make major improvements in a place you are renting.
Don added a big room above the pharmacy/shower area of the clinic addition for a combo room—his quarters and a dining/office end close to the stairwell. It is the ceiling/roof area of that level having the problem. He needed some private space where he could work on laying out projects, and accounting, but really important, quiet prayer time without interruptions. This area was perfect. Problem came when workers decided to finish it while he was stateside.
FUTURE
It would really help the budget to reduce the level of the food program back to where the donations of food from FMSC covers everything. Putting the shipping out for bid has substantially reduced the costs of shipping every other month which also helps.
We have teamed up with Jim Lange, Bob Linger and Dino Eliadis to help get this better under control by encouraging people to get back to gardening and bartering. Even without land of their own, the newly developed grow box idea makes the area outside their front door a potential garden.
Jim, Bob and Dino are working in Haiti under Haiti Recovery and Development Company. In addition to their own projects, they are undertaking The Haiti Agribusiness portion of For Haiti with Love to encourage self-worth and self-sufficiency by knowledge in providing a substantial portion if not all of their own food and eventually become totally self-sufficient. It would be ideal to help people stand on their own and get the food program back to the elderly, disabled and those grandmothers who are left to raise their great grandchildren when they are far too old to be able to provide.
BUT FOR NOW…
Fast running out of food and according to the shipper all papers are in the Office of the Ministry of Finance in Port au Prince. They are short-handed so the process is very slow.
It is really frustrating to have February and April's containers trapped in customs processing, June's almost ready for pick up and warehouses going bare. We need to save up for the shipping costs of June and have the other two paid for… how do you tell people your Food Program is "out of food" ??? It seems things just start going smoothly and we get the clearing abilities back up in Cap Haitien—then a government change and oops, gotta clear everything through Port au Prince again even though one of them is actually sitting on the wharf in Cap.
Please join us in prayer for the release of the containers so we don't have to say "the food is finished."
With all the hustle and bustle of construction outside, the clinic goes on and those injured by open flame is a line that never ends.
For the first five months of 2011 there were 9,133 patient visits, that is an average of 1,827 per month compared to 1,778 in 2010. The burn clinic goes hand in hand with the self-sufficiency concept as our goal is always to prevent infections, get them healed so they can once again have a productive life. God is good, we are keeping the clinic supplied and staffed and ready for the emergencies as they come in. Never quite sure which of the programs is more important; but the food program is even important to the clinic. If it is the bread earner who is burned, the body needs nutrition to heal and family provided for.

 

CHRISTMAS IN AUGUST

 

8/8/2011—FIRST UMC IN DUNEDIN, FL

 

Join us for an evening of fun:

Where: First United Methodist Church of Dunedin
421 Main Street, Dunedin FL
6:00 Social; 6:30 dinner; 7:00 auction begins

Details: Further details call 727 938 3245
Reservations: Click here for a reservation form

MEMORIALS

Suzelle & Dr. Pierre Conzé

               In Memory of MISSY D CASIMIR

Alice Weber

               In Memory of WALTER PORTEOUS

Lucien and Paula Nelson

               In Memory of my parents: BRAGELONNE NELSON

                                                           CLELIE NELSON

HONORARIUMS

Suzelle & Dr. Pierre Conzé

               In Honor of GERTRUDE TELUSMA,

                                   ERIC CONZE (son)

Henry King

               In Honor of wife, SHIRLEY's birthday 7/16

PRAYERS

 

We need and request your prayers as there are many possible changes, upgrades, improvements and "shifts" in the future we ask for any ideas you may have and for your prayers for wisdom and guidance that we remain in God's will and that all that we do be to His glory and not that of man.

Thank you for all that you have done and plan to do to help this Lord's work in Haiti.

Mark your calendar for Christmas in August—August 8th...

Gifts to For Haiti with Love are deductible as charitable contributions. For Haiti with Love, inc. is a Florida not for profit and a 501(c)(3) corporation with IRS, allowing your gifts to qualify as charitable contributions. Year end tax statements are mailed by January 15. Our mailing list is confidential, we do not loan, sell or share!

Mission Field Worker: Roseline DeHart
Newsletter Editor: Eva DeHart
(727) 938-3245
For HAITI With Love
P.O. Box 1017
Palm Harbor, FL 34682-1017
Cargo: 4767 Simcoe Street
Palm Harbor, Florida 34683-1311
Fax (727) 942-6945