June 2011 Newsletter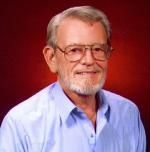 Founder,
Donald Douglas DeHart
2/3/1935—4/15/2006
Legacy of serving Haiti began
the winter of 1968-69.
 .
ST PAUL UMC DORAS
Without going back and looking it up I will just say that the ladies of the St. Paul UMC Dorcas have been making dresses and short outfits for the children of Haiti for nearly as long as Claire Allen… a very long time, hundreds of happy children getting new clothing.
We are so blessed by people who use their talents to help those in need in Haiti… this is just a sampling. These twins are of the 35 being cared for by Presume and Roseline. The dresses they model from the Dorcas ladies, ribbons from JoAnn's and clips from Sallies. Roseline loves to shop for all of the girls while she is stateside.
DR STAN "THE MAN"
On his recent trip to Haiti, Dr. Stan visited the girls and give them a general check up. This little one (and Presume) is blessed with a stateside sponsor. Thank you,      Chuck and Ellie.
Dr. Stan was a part of a 7-member team to visit the Cap Haitien area. Five of them stayed at our headquarters and the others were with a pastor in the village where their mission is working. Since I wasn't there, I can share names: Roseline and Presume, Guy Buckmaster (on the right), then I "assume" Dave, then Dr. Ted (Roseline's chiropractor), and I don't know the others, so in no particular order: Pastor Francis, Linda, Brenda and Dr. Stan also treated Samuel's ear infection. Roseline apologizes there is no photo, she had to hold Samuel because he was afraid. The team did have meds with them so Samuel has his full course of treatment including liquid baby aspirin for the fever.
FULL SCHEDULES
In addition to being a full time policeman, Presume was helping with the group. Roseline was also busy managing the food program and clinic operations, working with the doctors, and of course going out to dinner.. The group had just finished dinner at the Mt Jolé Hotel when their group photo was taken. These dinners out are one of the fun benefits of having teams in town.
In their spare time they were picking folks up at the Cap airport, delivering them to the car rental agency, clearing over 600# of cargo, including medical supplies and vegetable seeds at the airport customs. They are still chasing down people to sign papers for releasing the containers from the wharfs in Cap and Port au Prince. Whew, makes you tired just thinking about the schedules without factoring in the road congestion and conditions they are driving over to make these things happen then… the detour now necessary to get to the headquarters while Cap is repairing the lower section of the road leading from town UP to the headquarters.
UPDATE FROM LAST MONTH
It is so much more rewarding to report the good news… like how the girls were so happy with her progress, how the decision had been made that Roseline and Presume would try to get her to raise her (spoiled) with Wedge and Samuel… How, though she and her mother had disappeared for a while she was later brought back to the clinic.
But in Haiti, as with anywhere else on this earth, things don't always have a happy ending. She and her mother have disappeared and all efforts to locate the little girl have reaped—nothing. The heartbreak of loving. They haven't stopped looking, but knowing that her initial burns were inflicted by a mother who did not want her (and apparently didn't want anyone else to have her)… leaves it not promising. No answers, no trail, just gone, and in our minds we are left to write our own ending to this chapter of a life through the clinic and hearts of the clinic staff.
She is one of those special little people who will be in our hearts forever… so brave, so vulnerable, yet unbeatable odds.
WEDGE leads singing… in his new FHL t-shirt. Couldn't get front of Samuel and couldn't keep him still long enough to get them together…   but they were dressed alike for church and the team Sunday.
My turn to spoil a little
MONEY TREE
Some trees grow very fast, others take time, our
tree is blossoming to provide the resources to
replace the roof on the headquarters is producing
fruit, we now know we need to completely tear
out the compromised concrete, go back with new
that will be one block higher as designed by Don
originally. We will go back with plenty of drainage areas and enough slant to the surface to allow proper draining of rain water. The estimate for this project is: (almost ready, but not quite)
We more than welcome American expertise to head down to Haiti and help with this project when the funding is there to do it (or they can take it with them…) This is really important, obviously the worse the damage gets the more area will be compromised and the more expensive the project gets. Pray and give what you can?
CRASH
I have never taken the time to take computer courses, I read books, figured out what I needed and went back to work. Guess what! I just opened up the box of a new computer… ah hah, now gotta learn my way around Windows 7. The only pieces of paper in that box were a picture diagram (color coded) to put the parts together and the limited warranty in four languages. That was it. They might as well have put a sign on the side of the box "good luck."   Am I the only one in this boat?
Rob came through again and actually came over from Melbourne to help me get back up and running. He truly is a servant of God. He got the old one going to let me get this newsletter project out and to give me a little time to load programs (that will work on 7), replace programs that won't and then restore all the material that I do have backed up off site.
Don't Wait
Don't wait to do what should be done
That you have long delayed —
For we are not assured the grace
To live beyond today;
And we cannot return from death
To what we left behind
To do some deed we should have done
For God or humankind.
Don't wait to speak the words of love
Another waits to hear;
Don't wait to hug, in warm embrace,
Some heart you so hold dear;
And wait no more to share your wealth
With charities in need
Or beg forgiveness of the Lord
For hidden, sinful deeds.
Today is yours to do or say
What you have long delayed —
That should be said—or should be done
Before your Judgment Day;
And you, dear heart—just you, alone -
Know what you've left to do
To better complement your life
Before this day is through.
                           -- Michael Dubina
NEXT MONTH we kick off for "Christmas in August" for 8/8/11; Start thinking auction items, door prizes and coming to make it a success. Contributions are DOWN we need all the help you can….
MEMORIALS
Judy and John Davis
               In Memory of EDITH POWER
Jean Cooper
               In Memory of MARY THERESA CHINERY
Susan Bauer
               In Memory of father, WAYNE BAUER
Helen and Jen Farrell
               In Memory of EDWARD & JOHN ROCHE
                                       STEVE & LAURA TEDORE
Pat Golay
               In Memory of GEORGE GOLAY
Mary Julia Smith
               In Memory of CLAIRE ALLEN
HONORARIUMS
Suzy and Jn Claude Nerette MD
               Honoring THE BRAVE LITTLE BURN GIRL
Florence Thompson
               Honoring Any One—every one is special
Ruth Teal
               Honoring CARMELE ANDREWS
                                NANCY ERICSON
                               PAT GRAVATT
                               JEAN DeFILIPPO
                               MIMI JUDD   with my daily prayers
Suzelle & Dr Pierre Fr Conze
               Honoring son, PIERRE F. CONZE
Karen Hone
               Honoring her mother ALICE SCHOELLES
PRAYERS
We need and request your prayers as there are many possible changes, upgrades, improvements and "shifts" in the future we ask for any ideas you may have and for your prayers for wisdom and guidance that we remain in God's will and that all that we do be to His glory and not that of man.
Thank you for all that you have done and plan to do to help this Lord's work in Haiti.
Mark your calendar for Christmas in August—August 8th...

Gifts to For Haiti with Love are deductible as charitable contributions. For Haiti with Love, inc. is a Florida not for profit and a 501(c)(3) corporation with IRS, allowing your gifts to qualify as charitable contributions. Year end tax statements are mailed by January 15. Our mailing list is confidential, we do not loan, sell or share!

Mission Field Worker: Roseline DeHart
Newsletter Editor: Eva DeHart
(727) 938-3245
For HAITI With Love
P.O. Box 1017
Palm Harbor, FL 34682-1017
Cargo: 4767 Simcoe Street
Palm Harbor, Florida 34683-1311
Fax (727) 942-6945