May 2011 Newsletter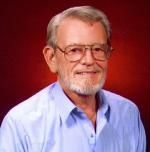 Founder,
Donald Douglas DeHart
2/3/1935—4/15/2006
Legacy of serving Haiti began
the winter of 1968-69.
 .
GOOD MORNING
At least that is what Présumé was expecting as he arrived early at the FHL clinic. Roseline was still stateside so he decided to just slip in early to see how thing were going. When he arrived the girls were just sitting around waiting for the next patient—there are three working on Friday and they had already seen about eight.
He asked to see the paperwork on those who were already finished and that is when the day changed. They had none. Why? Well, seems the forms were all finished. When were they intending to share that information?
He "blew" and for those of you who recall his sweet, constant smile you have to envision the angry cop here… when he finished telling them what he thought, he was on the phone yelling at Roseline about it… Hopefully the girls have learned yet another lesson.
FOOD PROGRAM
With food fast running out and a very tight budget the week of April 10th suddenly turns very promising. Feed My Starving Children out of Minnesota have been donating one 40' container of food every other month to For Haiti with Love. Shipping has always been the greatest challenge for both the budget and logistics. This month it turned particularly interesting.
When the April donation was ready we were blessed with receiving a container straight out of the SE of Florida… right off the top this saves $3,000 in land transport from Minnesota. As it turns out it is also a great deal faster. Arrival times as I write this are that the April allocation will arrive Cap Haitien on the 12th and the February allocation is scheduled in on the 15th. Blessings in bunches, with two containers of food that will be 1,254 boxes of 36 packets each times two. WOW.
BURN CASE (this is the part Jim won't read… he was burned as a child and just cannot watch these children in pain).
This little girl had been a patient for a month when Roseline got back to Haiti this time. We share two photos, one when the bandages have been removed and the other when treatment is finished, she is all cleanly bandaged and ready to go for a couple of days.
Look how beautiful she is. How composed and totally in control she is.   As hard as it is to imagine, her mother simply doesn't want her. Family was reluctant to share how she was burned so it is suspected that the mother did something to her in an attempt to rid herself of an unwanted problem.
Sandra from the clinic has fallen in love with her and wants to take her home and raise her with her own little boy.
I guess Haitian to Haitian they are checking into the family structure and determining if this can be worked out.
One thing we do know, she is not safe with a mother who doesn't want her…
CHIROPRACTIC/CONSTRUCTION
Dr. Ted Monnier is from Clearwater, Florida. He has a foundation that runs a school and is starting a coffee project for self-sufficiency through another non-profit called "Heart for Haiti"…
Dr. Ted Monnier and a Rotarian named Chuck Oldaine were the latest guests at For Haiti with Love.  After an especially difficult trip down through stormy weather and delayed flights and having SWA break the wheel off her suitcase… Roseline hurt everywhere. What a joy to have your Chiropractor show up in country and get your body all back in line and feeling great.
Then came the greater surprise. Who would have anticipated this same Chiropractor being the answer to my plea for someone to go to Haiti and visually evaluate the roof problem at the headquarters!
It was the general consensus that the safety of this area has been compromised and indeed needs to be torn out and replaced a block higher as Don had originally intended… plus adding the 1/4" fall for proper drainage. We are talking big money and now they along with Presume and a Haitian engineer are working up numbers for me to share with you. In the meantime this letter arrived in today's mail:
Dear Eva,
About the "roof project:" — you said that some friends have sent in what you called "seed" money.
Well, I am sending this check for $1,000 to represent a tree that grew from that seed money in the hope that the tree will grow and bear fruit. I'm looking ahead for enough money to grow in this tree to complete the "roof project."
My message to your contributors and readers is this: Let us ALL send in some fruit. Big fruit, small fruit, even blossoms. Take an envelope now and send in $1, $10, $100 or more if you can. If money is tight for you, take the envelope and put in a card saying you will promise to pray (that is fruit and fruitful, too). If we all send in an envelope, we all become part of the project. God bless you all.
PS Eva, you can expect my regular contributions to continue. You and FHWL are doing a great job! Thanks and God bless you.
                                                        Mr. A.
Ah yes, this is my favorite critic Mr. A—thank you, Sir.
After gathering measurements and sizing up the scope of the roof project Dr. Ted took time out to practice his Chiropractic art in relieving pain...
MEMORIALS
Ione Schoeppe
               In Memory of GEORGE MILLER (died 3/14/11)
John Davis
               In Memory of EDITH POWER
J M Bacon
               In Memory of   JOHN B BARNETT, dear friend
Patty Ingman
Mary Joyce Dain-Porteous
               In Memory of WALTER A. PORTEOUS
Jene & Helen Farrell
               In Memory of MABEL RANDALL
"Harry" and Shirley King
               In Memory of MARIE ALLEN KING
Suzelle and Dr Pierre Conze
               In Memory of EMILE CASIMIR,
                                       DON DeHART,
                                       MIRIANA LEGROS &
                                       GERTRUDE TELUSMA
Natalie Pope
               In Memory of JACKSON F POPE
Bob Hogue School of Real Estate, Inc.
               In Memory of R. W. CALDWELL
Linda Gardner & Eva Gardner DeHart
               In Memory of JACQUITA GARDNER "Aunt Jackie"
For Haiti with Love remembers CLAIRE ALLEN
     She said and other quoted, making dresses for the little
     girls of Haiti gave her purpose… she was born in 1912
HONORARIUMS
Jean DeFilippo
               Honoring: JEAN SWINTEK,
                                 CARMELE ANDREWS,
                                  JAN HEWLETT,
                                 RUTH TEAL AND
                                 ALICE BECK
PRAYERS
We need and request your prayers as there are many possible changes, upgrades, improvements and "shifts" in the future we ask for any ideas you may have and for your prayers for wisdom and guidance that we remain in God's will and that all that we do be to His glory and not that of man.
Thank you for all that you have done and plan to do to help this Lord's work in Haiti.
Mark your calendar for Christmas in August—August 8th...

Gifts to For Haiti with Love are deductible as charitable contributions. For Haiti with Love, inc. is a Florida not for profit and a 501(c)(3) corporation with IRS, allowing your gifts to qualify as charitable contributions. Year end tax statements are mailed by January 15. Our mailing list is confidential, we do not loan, sell or share!

Mission Field Worker: Roseline DeHart
Newsletter Editor: Eva DeHart
(727) 938-3245
For HAITI With Love
P.O. Box 1017
Palm Harbor, FL 34682-1017
Cargo: 4767 Simcoe Street
Palm Harbor, Florida 34683-1311
Fax (727) 942-6945