March 2011 Newsletter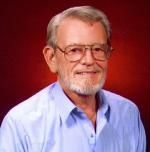 Founder,
Donald Douglas DeHart
2/3/1935—4/15/2006
Legacy of serving Haiti began
the winter of 1968-69.
 .Old Irish Blessing
May the road rise to meet you;
May the wind be always at your back,
The sun shine warm upon your face,
The rain fall soft upon your fields,
And until we meet again
May God hold you in the hollow of His hand.
                                                         Author Unknown
A CELEBRATION and an HONOR
The Friends of the Oldsmar Public Library is excited about having award-winning author, Robert N. Macomber, visit the Oldsmar Public Library on Sunday, March 20, 2011 from 2-4 p.m.
Bob specializes in maritime subjects and has eight published novels in his Honor series. Honor Bound, his 9th novel, is set in 1888 Florida, the Bahamas and Haiti and will be available in bookstores on March 15. The research for this novel included some of the most perilous experiences of his adventurous life… Roseline, Rob and I were privileged to walk the mountains of Haiti with Bob during some of his research. [On a personal note, I did not take that "short cut" that Bob said was almost the death of him.]
By the way, Honor Bound is dedicated to For Haiti with Love and Don DeHart.
If you haven't already met him at our Christmas in August or if you do want to meet him and get a copy of Honor Bound, join us in Oldsmar on March 20th. The library is located at 400 St. Petersburg Dr. E,. Oldsmar, Florida. A book signing will follow. This event is free and there will be light refreshments. Bob is a contributor so do check out his website (robertmacomber.com) to learn more If you cannot make it to Oldsmar, please join us for Christmas in August on 8/8, or you can get pre-release prices for the book on his website before 3/15.
ALWAYS GOOD When a container of food gets released… here is is another container from Feed My Starving Children…   But it wouldn't be Haiti (it seems) without a glitch or two that ends up letting them charge storage over the 15 free days. This time it was in the paperwork with part of it having all the correct info—but the Bill of Lading having someone different who only has an office in Port au Prince.
Getting everything straightened out and then shipped to Cap Haitien ended up extending the release by five days—one reason because the banks closed early due to the uncertainty of whether there would be a manifestation or not. This time there wasn't. What did the bank have to do with it? The penalty for the overage days must be deposited into the government account at the bank, then you take the receipt to the wharf. We are supposed to be reimbursed by the shipping company.
Nothing in Haiti is simple.
HEADQUARTERS PROBLEM
Sharing a problem and seeking ideas and help.     Another of those times when I sooo miss Don.


The largest roofed area is the main part of the headquarters. The smaller roof to the right is a "carport" area and the generator house. The long narrow roof at the top is actually the pavilion down the hill from the headquarters used for storage and also for the Christmas Party—or doctors for medical teams. To the left of the larger roof is the addition that houses on the main floor the clinic, pharmacy and a shower changing area for the staff. The lower flat roof you can see is a patio area above the clinic and the larger flat roof is above the one-room area that Don built for his bedroom/office/quiet place. THAT roof which is 20' x 26' is the problem.
Don had been unable to find a water leak so he ended up putting tile up there.. You see there is a short wall that I am told is properly called a parapet wall, it is also tiled. That solved the problem for about 15 years. Now the grout has failed, and water is finding its way once again into areas where it simply isn't welcome. The ceiling is peeling in the bedroom below…things are a mess and I need input.
I've been asking a lot of questions of a lot of people and it is looking like the best solution might be a product called Kool Seal. Then comes the question of whether it will be cost-effective to purchase and ship it down. Anyone have any other ideas for totally stopping this water problem? A metal roof over all of it has been suggested to simply re-direct the water, what say you?
ACCIDENT
On February 10 Roseline and Presume were on their way back to the FHL headquarters after picking up medical cargo at the airport when, to use Roseline's words, "A motorcycle came from out of nowhere!"
The driver and passenger were scratched up and the motor cycle hurt a bit—Roseline, Presume and the Daihatsu were fine. Roseline took the driver and passenger to the headquarters where she bandaged their injuries. The passenger's mother showed up and wanted the girl's arm x-rayed so they were sent to the hospital with the money for an x-ray—nothing broken. After fixing up the driver and passenger the bike/taxi was repaired and the folks were scheduled to return for bandage changes. God is good and this thankfully had a happy ending.
YEAREND STATEMENTS
The IRS says we must send yearend contribution statements to all who gave us $250 or more. We decided to use $200 and will send others on request. If you have not received yours and/or you need one, just let us know, no problem.
NO COST WAY TO CONTRIBUTE
I told you about this a long time ago and then actually forgot about it myself—but if you use "GoodSearch.com" for your searches rather than Google, they donate to For Haiti with Love (once you designate your charity) every time you search… easy, eh?
CONCERNS
With some of our major contributors graduating to Heaven and the economy taking many jobs, January was the first time in years that the contributions fell short of even covering the basic overhead in Haiti. Anyone wanting to help with fundraising will really be welcome.
I don't want ideas of things for me to do—I can't keep up as it is, but if you have ideas where I can just send photos or brochures and you can run with it, that would be great! Tell your friends, ask your relatives, spread the word. How about involving your church? Any amount helps… it all adds up.
The Haiti Staff of For Haiti with Love and I thank you for all that you do to help us help Haiti. There are many challenges but God is giving us the wisdom and the strength to help those who need us the most—and we certainly cannot do it without you.
                                                 God Bless.
MEMORIALS
Bev & Pastor Tim Nehls
Alice Weber
               In Memory of DON DeHART (Birth 2/3/35)
HONORARIUMS
Anita and Rob Irons
               Happy Birthday girls:   TIA AND KIRA
Suzelle and Dr Pierre Conze
               Honoring CLAUDE PERRETTE CONZE

Gifts to For Haiti with Love are deductible as charitable contributions. For Haiti with Love, inc. is a Florida not for profit and a 501(c)(3) corporation with IRS, allowing your gifts to qualify as charitable contributions. Year end tax statements are mailed by January 15. Our mailing list is confidential, we do not loan, sell or share!

Mission Field Worker: Roseline DeHart
Newsletter Editor: Eva DeHart
(727) 938-3245
For HAITI With Love
P.O. Box 1017
Palm Harbor, FL 34682-1017
Cargo: 4767 Simcoe Street
Palm Harbor, Florida 34683-1311
Fax (727) 942-6945