February 2011 Newsletter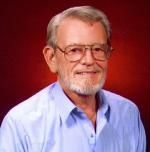 Founder,
Donald Douglas DeHart
2/3/1935—4/15/2006
Legacy of serving Haiti began
the winter of 1968-69.
                                     Summary Clinic Visits
                                         2007        2008         2009          2010
January                              382           334           592         2,087
February                             279             800         1,072       2,151
March                                 328             355         1,368         1,014
April                                  357             526         1,182         2,070
May                                   487             520             725         2,134
June                                   470             456         2,059         1,990
July                                    289           707         2,420         1,530
August                         no report         371         2,245         2,017
September                         454           337         2,045         1,473
October                              514           360         2,055         1,425
November                           446           411         1,529         2,040
December                           420         1,122         2,640         1,403
     Total Annual                4,426       6,299       19,932       21,334
JANUARY
               Sitting in the living room in Florida, stuffing and taping newsletter with Presume, when the phone rang; Eva came out of her office saying that the person on the phone said that there was an earthquake in Haiti. We turned the TV on to see what he was talking about.
               For the rest of that week the house was on edge, the phone ringing off the hook. Presume all nerves because he can't reach Haiti on the phone and nobody from Haiti could call him. We were seeing the news from Port-au-Prince and didn't know how Cap was. Didn't know how the HQ or the children at the orphanage were.
               Presume then said he wanted to go back to Haiti. That was another problem since the airports were closed. So we prayed it out and answered the TV news questions as much as we could. Felt much better when we got a phone call from Haiti saying all the children were ok. They felt the shake but there was no damage in cap.
               When the airports were open, we both flew back to Haiti to see how it really was for ourselves. There were so many people in Cap now. People were living in fears. Afraid that another earthquake was coming again, afraid of talk of tsunami. Just listening to the people their, you would never want to go back to Haiti again.
FEBRUARY
               The talk of the earthquake is still on everyone's mouth. Had a call from Eva while in Haiti saying that I have a group coming. A group of 12, what am I going to do with a group of twelve people and where am I going to put them to sleep? That was easy; they came all prepared, with food and tents.
               The group couldn't have come in a better time. RCCL decided to bring down earthquake relief stuff for Haiti. We had to go out to Labadee and pick up stuff, not knowing what we were getting.
               It was a rainy day on the way to Labadee that morning. When we arrived, the team, Presume and I, they showed us what was for us and asked us if we wanted mattresses. Of course we said yes. While the trucks were getting loaded we got the privilege to go eat on the ship. It was my first time being on a cruise ship so it was kind of exciting. This was the first time that I met Sam Davies.
               After taking a trip back to the HQ to unload, we went back to the beach and saw that they mattresses that were promised to us were being loaded on a truck. With the help of the Harper team we ended up with 36 mattresses.
               A lady name Guerdie came at the orphanage with a little baby boy. The group fell in love with the baby boy who later was called Samuel.
               The Harper group was a great help. They helped and worked around at the HQ and the orphanage.
               It was time to come back to Florida. I traveled with two members of the group and the rest were Haiti for Presume to take care of.
MARCH
               RCCL continued to give us relief aid, as they called it. For this month we received canned beans, tuna and a whole bunch of miscellaneous stuff. That was even better than all the crutches and canes that we got the first time.
               Decided to share all those crutches and canes with anybody who wanted them, but not people who would sell them. We gave some to the Milot hospital who got a lot of the earthquake victims. We also give some to the Cap hospital. After giving to all those places we still have so much that we don't know what do to with. We even pass them out to individuals who came to the gate and were in need of them.
APRIL
               The earthquake kind of woke everybody up, because I was getting so many calls of people wanted to go to Haiti. The group that did go to Haiti was, two from Canada, two from Florida. Later after getting off the plane noticed I had a third group from New Jersey (Sam's group). I had Linda Watson, Jaclyn Watson, Barbara Allessandro, Joanne Cooke and the team from Medical Angels and Sam Davies. It was both fun and exciting at the same time.
               First, Medical Angels and Sam did their thing then they left Haiti early. Soon one of the ladies got sick and had to go back home.
               It was when this group was in when we took in another child in the orphanage. After showering her and giving her new clothes to wear and braiding her hair, so she would look like the other girls there, her pictures were taken.
This is her "after" she goes by Mirlanda.
We learned that it was Linda's birthday, so we just had to have a birthday party for her. We were sorry that Jo had plans and left before the birthday party. She got pictures instead of cake…
MAY 
            Just when we thought that RCCL had stopped sending in relief aid to Haiti, I got a phone call saying to go to Labadee and pick up pillows and lotions.
.       On May 26 we were once more going over the mountain to Labadee.
       We received 34 pallets of stuff, three of those pallets were lotion and all the rest were pillows.
               Présumé's mother was not well at all. We ended up taking her to the hospital at 4 in the morning. Later that day we had trouble in town. Because of no power people were throwing glass bottles and rocks to anybody that was passing by. Had so many cuts that day, the clinic ran out of tape and antibiotic ointment.
               Présumé's mother was sent home the same day. The next day she was back to the hospital again, this time she was taken to the Milot hospital.
JUNE
June 1st we received a container, 38 pallets, of FMSC food packets.
We had to go to the airport to get 15 boxes that Eva sent of medical supplies to replenish the clinic.
               Another Pilgrim House started. This one is for Rose-laure, one of FHL nurses. It's her, her husband and their son going to live in the house.
JULY
            The Pilgrim House was finally finished. The new owner was very happy.
            Two big burns arrived on the same day in the clinic.
            July became a very busy month. July 14 went to the airport to pick up baby food and milk that was suppose to go to an orphanage but later was given to us. Had a group came down because they wanted to adopt two of my children that are in the orphanage.
            July 15 Presume's mother passed away. The group that was there went back early and we took care of the funeral.
            Presume and I were scheduled to come to Florida July 16, but had to cancel the flights. Had the Funeral July 19 and we both flew to Florida July 20th. We had so many people at the house that we wanted to get out of there as soon as possible.
AUGUST
               Presume and I stayed in Florida till after the fundraiser. Went back to Haiti to just the children again at the house.
               Next came three Canadian girls. Jaclyn who had come before thought it was going to be the same as last time. Little did she know that this time would be even better. The girls; Jaclyn, Safa and Taylor, worked in the clinic in the mornings and played with the children at the orphanage in the afternoon. When we did go back to the HQ, it was always around 10 at night. But when they didn't go back to the HQ they slept on the roof of my house in tents with the children at my house.
Later that same week, Sam Davies and his Daughter, Alana and two others joined us in Haiti. Alana came with us and as always, Sam did his thing.
The last day of Sam's team we had a little party at the orphanage with the children.
SEPTEMBER
               First I was in Florida trying to get Jim Lange and Presume together in Cap. While I was in Florida, There was a baptism that Jim got to see. Then, I flew to Haiti to meet them.
               I didn't have a lot of time with Jim, but when I was there, he took us to dinner. The next day was church. We had the dedication of Samuel. We named him Samuel Donald Presume.
There were a lot of people at the service and it was a long service. After the service we feed everybody.
OCTOBER
               After three days of working through bureaucratic offices and red tape with all that entails, we finally received the first two containers that we sent by Caritas to received at the Cap Haitien port.
October 10, Presume was at the wharf, when I was at the HQ making room for the food that was coming. That day alone we got a 40' container of bean, a 40' container of FMSC food packets and a 20' container from Port au Prince that came in while we finished unloading the second container from Cap. The container from Port au Prince were, buckets filled with rice pilaf and pasta pilaf.
We finished really late but it was a good days of work.
These same buckets soon become a part of our clean water project. These buckets, Sawyer filters and the food program have been our greatest defense against Choléra.
NOVEMBER
               November in Haiti was not fun at all. First the people were rioting because of bad roads. That didn't last long. We received another container of FMSC from the Cap wharf.
             The rioting started up again, this time for Cholera and wanting the UN to leave Haiti. That riot lasted two weeks. Some of our children were already in school in town and when they closed the schools the children could not come back home. So, we had them go to the HQ to stay. Presume and I were at the house with one group of children.
               I could not call Eva to tell her how Haiti was because she was on the Cruise4Haiti. We were under our beds even at nights because bullets were flying everywhere.
               During the day the people were rioting and at night they were stealing from FFP and WFP. They stole from them and then burned down the buildings. When we heard this we were very nervous for FHL. Not only did we have food and medicine, but we had 7 children there and the guards.
               They didn't touch FHL because they said that they know FHL has never sold the food they always give it out to the people. Thank the Lord.
               The time was coming up to go meet the gang at Labadee, but with the riots we didn't know how we were going to do that. The day we meet them, the riot had slowed down. Presume and I took a motorcycle to go. We went through burning tires, by dead bodies, but we eventually made it. After passing, then we called Jocelyn to come with the truck.
We took pictures; loaded the truck with what they had from us. Lunched with Eva, Linda, and others from the cruise. They had a circle prayer with us and then we left to go back before the streets got worse.
               The riots did eventually stop, but it started again after the elections.
DECEMBER
               After Haiti was somewhat back to normal, we took another ride to Labadee to pick up the pallets of stuff that RCCL didn't bring in November.
               Now, it was all about the Christmas party preparation. It rained day and night.
               Sam Davies came with another group. I took them with me to the countryside to help buy the calf for the party. Beef is a real treat for the children. We did all of that in the rain. On their last day we had an early Christmas party with the group at the orphanage. Sam provided two goats for that party. When they left it was sun shining but it didn't last long.
               It rained so much we thought we were going to have the party in the rain. It even rained Christmas morning, but it stopped raining at 5 in the morning. We had the party, every one had fun. They ate, got a toy, soccer ball, clothing, jewelry, something new, everything nice and were gone.
        We cleaned up and around 6 at night it started raining again. We had 700 children at the party this time. It didn't stop raining again until New Year's Eve.
                                                                                                         Thank you and God Bless, Roseline.
Note from Eva
             We hope we have shared our busy year in such a way that you could experience it with us. Being on the north coast   meant some damage to our wall and a latrine… but we were spared any major damage.
             The blessings of the storehouse of food and a well supplied clinic let us help those of our area PLUS those coming up from Port au Prince. Thank you for helping us be ready.   God Bless you ALL
MISC PHOTOS…..
Shopping for the meat for the parties in the countryside.
Ladies preparing the food for the party Christmas proudly protected from the sun by the hats given them through the efforts of the Cruise4Haiti
Photo of one of the Cholera treatment centers. Doctors Without Borders are doing a great job of education as well as treating. In the north people go for help, they no longer die.
You have seen what a busy year it was in Haiti in 2010, while stateside there were phones ringing, mail and e-mails coming in from people wanting to help Haiti. That part was a lot of work and a tremendous blessing.
Just a portion of what went on in Florida:
The ReignFest Concert in the park in Dunedin, Florida where praise bands played on a very cold day raising funds…
Castle Winery in downtown Tarpon Springs, Florida held fundraisers on two different Saturdays with music and wine tasting and all door donations went to help Haiti.
Sweet Tomatoes Restaurant in Clearwater was having their 20th Anniversary and decided to dedicate a percentage of the revenues for an entire day to For Haiti with Love.
Christmas in August Dinner/Auction Annual fundraiser focused efforts on helping
We were invited to be the recipient of the North in Haiti for Royal Caribbean's Cruise4Haiti in November… people worked hard sorting all of the donations, making cards and stuffing Christmas Ditty bags.
The Missions Awareness Day of Tampa Bay invited us to be a part of their praise service/fundraising event.
Needs are growing, your help more and more important.
God Bless! 

Gifts to For Haiti with Love are deductible as charitable contributions. For Haiti with Love, inc. is a Florida not for profit and a 501(c)(3) corporation with IRS, allowing your gifts to qualify as charitable contributions. Year end tax statements are mailed by January 15. Our mailing list is confidential, we do not loan, sell or share!

Mission Field Worker: Roseline DeHart
Newsletter Editor: Eva DeHart
(727) 938-3245
For HAITI With Love
P.O. Box 1017
Palm Harbor, FL 34682-1017
Cargo: 4767 Simcoe Street
Palm Harbor, Florida 34683-1311
Fax (727) 942-6945