January 2011 Newsletter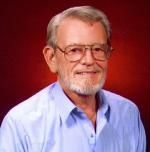 Founder,
Donald Douglas DeHart
2/3/1935—4/15/2006
Legacy of serving Haiti began
the winter of 1968-69.
                                     Summary Clinic Visits
                                2,007     2,008       2,009       2,010
| | | | | |
| --- | --- | --- | --- | --- |
| January | 382 | 334 | 592 | 2,087 |
| February | 279 | 800 | 1,072 | 2,151 |
| March | 328 | 355 | 1,368 | 1,014 |
| April | 357 | 526 | 1,182 | 2,070 |
| May | 487 | 520 | 725 | 2,134 |
| June | 470 | 456 | 2,059 | 1,990 |
| July | 289 | 707 | 2,420 | 1,530 |
| August | no report | 371 | 2,245 | 2,017 |
| September | 454 | 337 | 2,045 | 1,473 |
| October | 514 | 360 | 2,055 | 1,425 |
| November | 446 | 441 | 1,529 | 2,040 |
| YTD |        4,006 | 5,207 | 17,292      | 19,931 |
Reflective Moment…..                                               Eva
Watching the calendar once again roll, this time from 2010 to 2011 it seems only yesterday everyone was up tight about 2000. Now that transition seems like a piece of cake, right?
I have always been told that if you keep your clothing long enough the fashion will return—the trick of course is whether or not you can still get into them when that happens.
But now those my age and older are watching the possible return of things that they hoped never to see again, things like rationing? I do remember my father car pooling to the factory and everyone chipping in their gas stamps so they could have enough gas for the car for a week. Now even most of the factories are gone. Interest rates on savings now are actually lower than when I was little. Remember when we bought stamps to fill a book that we redeemed for war bonds?
I remember things like black outs where we even covered the front of the radio so there were no lights to be seen by the enemy. The entire town, dark, so as not to be detected from the air. Watching news reels in the theatre about the food lines in Europe, about the torture and killings by Socialist and Communist controllers in far off lands… things our youth have not even been taught about. Crazy when you watch riots and know it is England but that it is also happening in Haiti?
This is a New Year approaching and with God's help prayerfully we won't repeat these things (or even worse)—reality check is that it could happen—HOPE through our Lord, in my humbled opinion, is our only HOPE. So my prayer for 2011 is that we figure out what is wrong, change it and turn this country back to God and prosperity, the land of Hope and Promise, the example once again for other nations.
God Bless America in 2011
NOW FOR POSITIVES
RCCL got the five pallets to Labadee, notified Roseline and Presume and everything shipped is now at the headquarters. On one of those pallets is 50 pair of shoes, one brand new pair for every girl and boy in the orphanage and home… they will be opened on Christmas eve so everyone has new shoes for Christmas Day. Thank you Alex and Jim and friends.
Those pallets included one pallet of 55 boxes of food packs from Kids Against Hunger in Cedar Rapids, Iowa.
Since last writing, one of the Feed My Starving Children containers of food packs was released from the wharf in Port au Prince and have been distributed. The beans were finally released also, but being in the leaky container since May it is still questionable if any of them will be more than animal feed… but hey, goats gotta eat too, right?
The FMSC container of food packets and the container of beans that came in through Cap Haitien arrived in timely fashion, so our next containers are scheduled through Cap.
And you will get tired of my referring to the Cruise4Haiti, but among the special things about this to me? My sister Linda and I have worked together in Haiti in years gone by, but this was our first real working trip together in years…
Receiving gifts if beautiful Haitian art in Labadee… and for those without Internet, you didn't see the photo of the children receiving the bags you so lovingly put together with cards for them while you were on the Liberty of the Seas
In the February Newsletter we will include a Summary of 2010, your yearend tax statement and some of our favorites along with plans for 2011.
As I write this letter the elections are still uncertain with riots causing interruptions in the testing of the children. They need their test results to go on to the next grade when they come back from Christmas holidays.
This has been a year of tragedies punctuated with some really great blessings. We have met so many new people and pray that this is just the beginning of those relationships. We have videos on YouTube, you can find those either under For Haiti with Love or Cruise4Haiti. The website is being updated, it even has a video now… we have added to that a new area for doing a blog so that we can keep you updated through the website, FaceBook and Twitter.  
With all the new ways of reaching people, we also have our very dear friends at Mission Network News who manage to do interviews with us several times a year. There were the new friends from the raffle of the holiday in San Juan, along with other websites where we are now registered.
If you have any ideas of how to get more people involved, let us know!   If you have friends or relatives who might help, mention it to them. We will be happy to send you brochures or newsletters to pass out. Word of mouth is how we get the help for Haiti. Your friends will trust us if you share that you are giving and that you know we are "the real thing."
Whether it is packing cargo in the garage and shipping to MFI for sending by plane…
Or containers from various suppliers to go to Haiti by sea, we are always trying to keep ahead of the need for food and for medical supplies for the clinic — and it all takes money so know that every cent you can give is blessed by the Lord to help his needy in Haiti.
Right now Roseline and Presume are organizing for the Christmas party on Christmas Day at the headquarters. Between riots they are looking for a calf to butcher and cook; the cookies, new drink coolers, plates and other last minute supplies are in Ft. Pierce waiting their turn to go down. This will finish up the supplies… then it is a matter or organizing gifts, cooking food and striking up the band. We have the Creole coloring books giving the Christmas Story with songs compliments of Ronnie and Sir Speedy… it should be a wonderful party.
So—as we pray for Haiti and look with anticipation toward 2011, you all have a
               HAPPY AND BLESSED NEW YEAR!
MEMORIALS
Winifed Chmielewski
               In Memory of DAVID SLOAN, Loving Companion
John Davis
               In Memory of EDITH POWER
Bryan Chaffee
               In Memory of SHEP, BONNIE AND RUBY
Natalie Pope
               In Memory of JACKSON F POPE
Suzelle and Dr. Pierre Conze
               In Memory of BERNADETTE CONZE
Lucien and Paula Nelson
               In Memory of KARL NELSON, my son
Arlene Opperman
               In Memory of KARL OPPERMAN, my husband
                                        ERMA WAGENKNECHT (Mother)
HONORARIUMS
Joan and David Wallace
           Merry Christmas to JENNIFER & JON BRONSON
Karen Hone
Donna and Woody Jarrell
Dale Schoelles
         Honoring ALICE SCHOELLES, Happy 85th Birthday
Annetta R Kies
               Honoring MARY ELLEN PRIESTER
CONTRIBUTION NOTE:
All donations postmarked by 12/31/2010 are 2010
donations. Pay Pal credit card contributions count
if made on 12/31 even though you won't pay until
2011.

Gifts to For Haiti with Love are deductible as charitable contributions. For Haiti with Love, inc. is a Florida not for profit and a 501(c)(3) corporation with IRS, allowing your gifts to qualify as charitable contributions. Year end tax statements are mailed by January 15. Our mailing list is confidential, we do not loan, sell or share!

Mission Field Worker: Roseline DeHart
Newsletter Editor: Eva DeHart
(727) 938-3245
For HAITI With Love
P.O. Box 1017
Palm Harbor, FL 34682-1017
Cargo: 4767 Simcoe Street
Palm Harbor, Florida 34683-1311
Fax (727) 942-6945