January 2012 Newsletter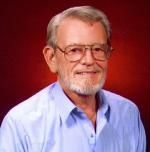 Founder:Donald Douglas DeHart
2/3/1935—4/15/2006
Legacy of serving Haiti began
the winter of 1968-69.
As we look with anticipation to 2012, let us pause for the words of Harry S. Truman:
"Our global victory...has come with the help of God.
Let us give thanks to Him and...dedicate ourselves to
follow in His ways."
As we see the changes around us let us be aware, let us be prepared, but let us hold tight to the words of John F. Kennedy:
"The guiding principle and pray of this Nation
has been, is now, and ever shall be 'In God We Trust.'"
And the words of George Washington:
"It is the duty of all nations to acknowledge the
Providence of Almighty God and to obey His will."
who also said:
"It is impossible to rightly govern a nation without God and the Bible."
NEW YEAR, NEW ATTITUDE, MORE FOCUS
As we leap into 2012 as a ministry, we pray for strength to uphold our convictions to
Thank you more often for your support
Report better on what your gifts are accomplishing
Stay focused on what God would have us do
Increase our prayer time to know what that is
Your yearend contribution statements, are scheduled for January 20 to be in the mail. We have to wait a little while to be sure we have all of those gifts postmarked December 31. This time of the year, carrying two different years simultaneously, is so much easier with computers.
Your gifts still count for 2011 as long as they are postmarked by 12/31. Also, your 12/31 credit card gifts are deductible in 2011 even though they aren't actually paid until 2012. We have PayPal on the website if you don't have internet, call we will enter it for you.
BYE BYE 2011, HELLO 2012
… starting anew is unnerving knowing the burn accidents will happen , supplies need to be shipped, and so many people are hungry, but after the first few checks we sigh, "they do remember." While in the back of my mind, Messiah's words, "oh ye of little faith." It always reminds me of the repeated lessons to the disciples. Each time they seemed to totally forgot the miracles of the past. Somehow that is comforting… they were actually walking with Him and were slow learners, that give us Hope.
2011
You seemed pleased last year with the Annual Report being in the form of the Summary of the year from Roseline's Diary, so we have asked her to do that again for us.
HEALING BURNS, RELIEVING PAIN
Now our friend Jim always squirms at photos like follow, but the relief of pain and preventing infections while promoting healing is why the clinic is there. First of four to start the morning. There at ten people who live together in a small place. They had a propane stove. When Mdme Glagy lit the stove it blew up, burned her and two others who were just passing by the area. First is Sheila Blaise, 24.
Next was Manouchka Tiomou also 24. She had to be held down, just didn't want anyone touching her. Cried the whole time.
Madam Glagy, 34, below, says she starts crying when she thinks about the nurses and coming for bandage change because she knows the pain.
Djovelika Pierre is only 7. Burns hurt.
Burns are slow to heal. These patients are all so very brave. Pray for them?
KNOW WHEN TO HOLD...
Remember Kenny Roger's "Know when to hold, know when to fold, know when to walk away" Well with the Port au Prince container it was time to walk away. Rob Hess is with Hearts for the Hungry, that feeds children in schools around the Cap Haitien area. He has agreed to pick up this battle. We thank him and know that children in Cap will still be fed. How we met and started working with Rob is another newsletter for another time. Definitely one of God's many blessings.
NOW for us, we have the October donation of food arriving at the Cap Haitien wharf waiting for the Bill of Lading (as I write). Roseline is there, so they should be able to clear this one in about 5 days once the paperwork is there. We have 15 until the daily storage fees begin, and since this is so close to the Christmas holidays we may need those extra days.
Then there is also the December donation now in the works. God is good and we are able to heal, feed, clothe and help His poor. But not without you; we are so grateful for your faithful support. Your trust is quite humbling. As of the end of November 431 of last year's 777 had come through with help.
Thank you ALL so very much, this is your ministry to the hungry and hurting, we are but your hands and feet.
EXCITING TIMES AHEAD
Okay, we are definitely down to DOABLE on the Headquarters project of replacing the whole roof/ceiling of the upper level among the other things needed to bring her up to safe and presentable.
Don left us in 2006, was sick for 2 years prior so it has been seven years since there were any major improvements. Now is the time to bring her back. Let us make him proud of us. We have 57% of the money, we only need $13,958.10… that is 269 folks dipping in for a dollar a week for next year—$52.oo dollars. Can we do that in January? Last year (2011) doesn't count now.
Presume has been transferred back north—he e-mailed that he has started collecting sand and gravel and is really eager to get this going. Tell me when I can let him start by having the funds in the bank, deal? The part needing replaced is the upper level on the left of this diagram,
tear out the flat roof and totally replace. I will ask Rob for the actual measurements of this area for the next newsletter… But really praying we can get this started.
GOD BLESS YOU ALL AND YOUR NEW YEAR.
MEMORIALS
Carolyn & Jacques Rendu
In Memory of HENRI RENDU
Nadine Yeager
In Memory of BERNIECE & ART SCHMITT
And AGGIE CARPENTER
John Davis
In Memory of EDITH POWER
Kay & Rod Heller
In Memory of LAWRENCE H. DIMMITT, JR.
Teresa Perkinson
In Memory of Nephew, JON BUTLER
Larry Watson
In Memory of Greg's mother ELINOR SMITH
Pat Golay
In Memory of FERN VAN BUSKIRK
Judy Wagner
In Memory of parents SALLY & HAROLD CHRISTIANSON
And DALE WAGNER
Stella and Winfred Infinger
In Memory of IRENE SMITH
Jean E Szikszay
In Memory of parents ALEX & ELIZABETH SZIKSZAY
Pierre Fr Conze
In Memory of BERNADETTE CONZE, sister
R W "Bill" Caldwelll III
In Memory of BOB & ADELE CALDWELL
Ann T. Barnett
In Memory of JOHN BARNETT
Florence E. Thompson
In Memory of husband, CHARLES THOMPSON JR.
Marilyn and James Hildebrandt
In Memory of WILLIAM & NANCY HILDEBRANDT
HONORARIUM
Carolyn & Jacques Rendu
In Honor of ROBERTA & CHUCK RUEBEL
Suzy & Dr. Jean-Claude Nerette
Honoring our daughters: DOMINIQUE CUMINS
and SANDRA SORIANO
Elaine Crescent
My mother, MARY LOWE, recovering from stroke
Donna and Woody Jarrell III
Honoring birthday 12/23 of ALICE SCHOELLES
Annetta R Kies
Honoring MARY ELLEN PRIESTER
Roberta and Chuck Ruebel
In Honor of CAROLYN & JACQUES RENDU
Susan Palmer
Honoring beloved mother MARIAN PALMER
Vickie L. McEvers
In Honor of CHARLES McNAULL
Pat & Rick Ensle
In Honor of JACQUES & CAROLYN RENDU
CHUCK & ROBERTA RUEBEL
Tony and Clara J Dyba
In Honor of CHARLES & DIANA BLETHEN
Joan C. Faber
Honoring THE JACKSON FABER FAMILY @ Christmas
Barbara Okleson
In Honor of JOHN FOWLER
(727) 938-3245
For HAITI With Love
P.O. Box 1017
Palm Harbor, FL 34682-1017
Cargo: 4767 Simcoe Street
Palm Harbor, Florida 34683-1311
Fax (727) 942-6945