November 2010 Newsletter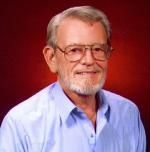 Founder,
Donald Douglas DeHart
2/3/1935—4/15/2006
Legacy of serving Haiti began
the winter of 1968-69.
Summary Clinic Visits
 

2007

2008

2009

2010

January

382

334

592

2,087

February

279

800

1,072

2,151

March

328

355

1,368

1,014

April

357

526

1,182

2,070

May

487

520

725

2,134

June

470

456

2,059

1,990

July

289

707

2,420

1,530

August

no

report

371

2,245

2,017

September

454

337

2,045

1,473

YTD

3,046

4,406

13,708

16,466
Note that the totals year-to-date are 4 times what they were in '08, that is 4x the bandages, SSD Cream, tape… etc.
For a while propane was the number one cause of burns and still accounts for the burns covering the most areas of a single body. However Roseline now reports that for the adults it is a result of motorcycles and scooters. They are using them for taxi service when there is only one or two passengers. With no road rules them whip through traffic (which you have to see to believe).
The roads are not even in a category to be called that in the states… so if they hit a deep hole or loose gravel they lose control and go into a skid—there are surface contact burns with embedded gravel and dirt. The extent depends on the angle and how fast they were going for how far they slide. This whole scene can quickly be compounded if they slide into someone cooking and serving food along the street… then you factor in charcoal and either boiling water or boiling grease. Lots of pain.
Don started the burn clinic for two main reasons. There was no one else doing it because of the cost of the meds and the length of time—healing is slow. The other was the compelling proof that it was both a way to save lives and misery and to get people back to productive lives. We ask no questions and charge no one.
FOOD
If you have been following you are aware that we have had only one 20' container released by customs since June 1. Well the week of October 10 that changed. On Monday Roseline worked at the headquarters seeing that the storage areas were all organized, cleaned and the pallets put down ready for food deliveries.
While she was doing that Présumé was at the wharf going from office to office with the papers getting the details handled, fees paid and papers signed for the container releases.
Tuesday morning—two 40' containers in front of the headquarters. One was filled with 430 100# bags of beans, a blended load of red and black bean splits. That is 43,000# of food to be offloaded and put into the storage area for distribution to the hungry.
The second 40' container contained
37pallets, 1,221 boxes of 36 packets each—FMSC food packs
1 pallet, 33 boxes of Manna Packs—a potato base nutritional food.
This is a donation of $53,722 worth of nutritional packaged food which will be given at no charge through FHL for the poor and orphaned, the disabled and elderly, the needy of the north of Haiti.
The 20' showed up from Port au Prince was more soup and rice pilaf in 5 gallon lidded plastic buckets—double blessings.
They finished the trucks around 9 pm full but really blessed day for this Lord's work in Haiti.
VISITORS
Recent visitors have included Guy Buckmaster of Catmon, he lives in Palm Harbor and we just recently learned of each other so he wanted to see the clinic and children. Guy and Wedge. Everyone loves Wedge… with 50 children anyone wanting to take someone home with them picks out Wedge and Roseline is fast to say, "no, not him, he's mine."
He is great little ambassador of the children and FHL, loves everyone and especially now the camera…
Jim Lange on his day of initiation to Haiti. It was a very full indoctrination day for Jim. He went in through Port au Prince, was taken on a tour of the disaster scene which is unchanged since January 12. Later he got on a small plane, was met by Presume at Cap airport… and this photo is after a quick tour of FHL and orphanage. Dinner at La Kay Restaurant is always a treat! The view overlooks the water, the food is always good and our favorite waitress Evna is delightful.
PACKING AND PREPARATIONS
Roseline's October trip back to Florida is to help supervise the way she wants to pack Christmas. Since she will be unpacking it, that only seems fair. As a part of the Cruise4Haiti RCCL has been gracious enough to allow us five pallets of cargo. We will have one pallet of food, one of clinic and headquarter supplies and three of Christmas gifts for Christmas Day. There are two different groups trying to find a generator for the orphanage and Royal Caribbean has given them the specs required to load this as a 6th pallet if they get one. This is an exciting opportunity, thirty people will be allowed to go to the headquarters and orphanage for a first hand view of FHL activities.
You might also have been aware of the online raffle held by KidTravel, the McKnights won that San Juan holiday package—Congratulations!!! But in my mind the real winner is For Haiti with Love who receives 100% of the raffle proceeds, a bit over $1400. Thank you to all who participated.
HAPPY THANKSGIVING
Heavenly Father, Creator, Lord of our lives, how do we thank You. Though Haiti has had the worse year of her history with floods, twisters and the earthquake that flattened her Capital city… we can see pockets of help.
The people of the North are working together trying to fill the voids and special needs of those coming up from Port au Prince as well as caring for their own, for this new attitude of cooperation among ministries we truly thank You.
For Haiti with Love has received the blessing of new friends searching for ways to help Haiti and we thank YOU for directing them through us. Long time contributors have given and given to help us keep up. We know that You heard all of the prayers to free the cargo from customs and thank YOU that most of the food is now being distributed.
As we celebrate this Thanksgiving Day we truly are thankful for all personal blessings and ask You to be with our country, our leaders, and a troubled world.
Eva, Roseline and all….
MEMORIALS
Jean E Szikszay
In Memory of parents ALEX & ELIZABETH SZIKSZAY
For Haiti with Love lost another friend and contributor
In Loving Remembrance of JUNE PARKER
Lois and Rev James Whitehurst
In Memory of JUNE PARKER, who lead Crystal Beach
Community Church in support of For Haiti w/Love
Jeanne Cooper
In Memory of my sister, MARY CHINERY
Dr Edwin and Margaret Boger
In Memory of MRS NATHANELLE CONZE
Suzelle & Dr Pierre Fr Conze
In Memory of DON DeHART and
MRS VERGNIAUD CONZE
Marion Palmer
In Memory of VIC PALMER
HONORARIUMS
Jean and Barbara DeFilippo
Honoring SAM MUSGRAVE

Gifts to For Haiti with Love are deductible as charitable contributions. For Haiti with Love, inc. is a Florida not for profit and a 501(c)(3) corporation with IRS, allowing your gifts to qualify as charitable contributions. Year end tax statements are mailed by January 15. Our mailing list is confidential, we do not loan, sell or share!

Mission Field Worker: Roseline DeHart
Newsletter Editor: Eva DeHart
(727) 938-3245
For HAITI With Love
P.O. Box 1017
Palm Harbor, FL 34682-1017
Cargo: 4767 Simcoe Street
Palm Harbor, Florida 34683-1311
Fax (727) 942-6945