October 2010 Newsletter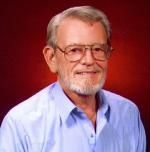 Founder,
Donald Douglas DeHart
2/3/1935—4/15/2006
Legacy of serving Haiti began
the winter of 1968-69.
Summary Clinic Visits
| | | | | |
| --- | --- | --- | --- | --- |
|   | 2007 | 2008 | 2009 | 2010 |
| January | 382 | 334 | 592 | 2,087 |
| February | 279 | 800 | 1,072 | 2,151 |
| March | 328 | 355 | 1,368 | 1,014 |
| April | 357 | 526 | 1,182 | 2,070 |
| May | 487 | 520 | 725 | 2,134 |
| June | 470 | 456 | 2,059 | 1,990 |
| July | 289 | 707 | 2,420 | 1,530 |
| August | no report | 371 | 2,245 | 2,017 |
| YTD | 2,592 | 4,069 | 11,663 | 14,993 |
This is a letter to our Haiti friends. The figures above share automatically with you the need for funding to buy the clinic supplies which are never donated. This lady is an example of a very recent propane incident… she takes 1600 grams of burn cream every other day until areas start healing… or about $70 plus bandages, tape and other supplies..
You are aware of the Food Program feeding thousands… that is primarily a need for cargo funds.
This sharing is a little different and won't be repeated. I started writing it about 2 o'clock in the morning after Roseline's arrival. The Hurricane (and someone with bad papers) had delayed her departure out of Haiti—resulting in missing her last connection into Tampa. This meant a night in Ft. Lauderdale. Upon arrival into Palm Harbor she was totally exhausted. These events had been on top of managing two different teams the week before she left Haiti.
She and I met over dinner earlier this evening with Guy Buckmaster and Vince Wozniak with Catmon Foundation. They work out in Plaine du Nord and are interested in working together.
I love their concepts of duplicating proven projects and creating the type of setting where the Haitians are being productive toward something to export thereby funding their projects.
In reflecting, the burn clinic must remain free, treating all fairly and not creating choices between treatments or eating, not adding a financial burden through the healing processes.
That leads straight into the concern I want to share with you. My burden for Roseline and Presume. They work so hard, she managing the clinic and food program, he is a full time Haitian National Policeman. After a day's work and always on their minds are 13 teens living in their home with Wedge who was abandoned at their gate, now age two.
Now they have Samuel who is around nine months. Samuel lost his mother in childbirth and his dad in the earthquake in PaP. They have since located a sister who is at the girls home a block away with about 40 other little girls.
I think of it as a girls home rather than orphanage because Haiti's adoption procedures are so expensive and complicated since the quake it is difficult to place children with families.
Everyone surrounding the children focus on good care keeping the area and the children clean, they are well fed and have nice rooms. Presume has teachers come in; no money to send them all out to schools—there is NO free education in Haiti.
Sunday morning finds all the children plus neighborhood kids in church on the orphanage property and everyone… around 500 on the average Sunday, is fed physically after their Spiritual feeding for the morning.
Pressure! Groups come and go, others send toys and goodies, For Haiti with Love helps with food… but the financial burden for all of this comes out of Présumé's policeman salary, help from some of his friends, $15 from one sponsor, $195 from another and supplies from another. From time to time groups leave some money, but it isn't regular.
Add to this now the big burden of love—Présumé's mother. She suffered from all of the complications of diabetes never treated over the years. The family practically lived at hospitals with her during June and July. She passed in mid-July and then on top of hospital and medication bills there were funeral expenses.
Roseline and Présumé won't admit they are stretched beyond their limits, Haitians are very proud people. I am, on their behalf, offering the challenge to individual groups out there… clubs, churches, Sunday School groups… See how close you can come to sponsoring the girls home/school for $2500 a month… we need enough involvement to cover these expenses for at least six months.
By you doing this for the little girls it would relieve a tremendous burden so that Présumé could use his salary toward his mother's medical expenses. He is a diabetic also, I am concerned about all the added stress this is placing on him. I am doing this for them at the risk of knowing he will be upset with me for sharing something this private...
Let me know what kind of details you need to do a fundraising project to help with the expenses of the little girls with charcoal, cooking oil, spices, school supplies, shoes, panties, anklets, hygiene products, teachers and caregivers… we need to raise the money to take care of them for a while so that Présumé can focus on relieving the debt burden from his mother's expenses—can you take on the challenge? If you decide to send school supplies, hygiene products, etc… please also send $2.00 a pound to cover all cargo expenses in getting it across the state and down to Haiti, and if you can include a little extra to cover customs that is even better.
Jaclyn, Safa and Tayler were down from Canada. They worked at the clinic in the mornings with the clinic girls and then in the afternoon they headed for the orphanage to play and work with the children. They brought enough t-shirts to create four soccer teams and had competitions. They made all of the kids really sore by jogging with them at 5 in the mornings… everyone had to get in better shape. It was really good for the kids to get this much exercise. There were, of course a fair share of sprains and bruises but everyone had a great time. The girls even got adventurous and slept on the roof in a tent. In the For Haiti with Love t-shirts are Sam Davis and daughter Alana from Burn Advocates. Sam was doing his thing at the new rehab facility at the hospital while Alana worked with the girls in the clinic.
Wedge and Safa—and he's only two years old.
FUTURE...
Roseline's last trip to Florida was with hubby, my sister was here and it was a total work trip around Christmas in August fundraiser for the Christmas party in Haiti. Money is still coming in from that but we definitely did much better than last year.
For Roseline however it meant absolutely no "down time" so this trip she plans to focus on gathering the needs of the clinic and at least getting some mental time out. It also helps me to have her here and there are parts of the Florida operation she must be knowledgeable about.
We all need creative time, thinking and planning time and just a day of rest—that is a part of God's plan. So this trip we will be reflecting on the past eight months and looking to see what needs changed, re-focused. She is also American enough to need a reprieve from the heat for a while.
YouTube…
Jaclyn Watson from Canada has us on YouTube from their August trip… check out "Fondation Bon Secours and For Haiti with Love"… great video.
God Bless YOU!
MEMORIALS
Nadine Yeager
In Memory of BERNIECE & ART SCHMITT
AGNES CARPENTER
Nancy Lennon
In Memory of BRUCE CRUM, father
Helen Redmon
In Memory of THE HANGER FAMILY
For Haiti with Love
In Memory of faithful contributor JUDY COPPENS
Betty Hutto
In Loving Memory of GENE HUTTO
Mrs. Patricia Upchurch
In Memory of ALICE KING BINNS
Dennis & Malene Petersen
In Memory of BERNIECE & ART SCHMITT
HONORARIUMS
Bob & Lenore Stubblefield
In Honor of WALTER & HAZEL GASS Anniversary
Mr & Mrs Royce W. Ladd
Honoring LOIS & KEITH KLINE, September Birthdays
Gail Brown
Honoring healthy birth of RONAN POWELL HAYES
Suzelle & Dr. Pierre Fr Conze
Honoring son YVES VARGNIAUD rebis birthday
Dawn and Chip Pearson
Honoring "The Saving Life Changing Word of God"

Gifts to For Haiti with Love are deductible as charitable contributions. For Haiti with Love, inc. is a Florida not for profit and a 501(c)(3) corporation with IRS, allowing your gifts to qualify as charitable contributions. Year end tax statements are mailed by January 15. Our mailing list is confidential, we do not loan, sell or share!

Mission Field Worker: Roseline DeHart
Newsletter Editor: Eva DeHart
(727) 938-3245
For HAITI With Love
P.O. Box 1017
Palm Harbor, FL 34682-1017
Cargo: 4767 Simcoe Street
Palm Harbor, Florida 34683-1311
Fax (727) 942-6945