September 2010 Newsletter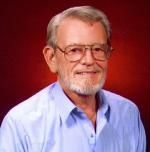 Founder,
Donald Douglas DeHart
2/3/1935—4/15/2006
Legacy of serving Haiti began
the winter of 1968-69.
Summary Clinic Visits
| | | | | |
| --- | --- | --- | --- | --- |
|   | 2007 | 2008 | 2009 | 2010 |
| January | 382 | 334 | 592 | 2,087 |
| February | 279 | 800 | 1,072 | 2,151 |
| March | 328 | 355 | 1,368 | 1,014 |
| April | 357 | 526 | 1,182 | 2,070 |
| May | 487 | 520 | 725 | 2,134 |
| June | 470 | 456 | 2059 | 1990 |
| July | 289 | 707 | 2420 | 1530 |
| YTD | 2,592 | 3,698 | 9418 | 12,976 |
It was a little difficult to get into the partying mood since Presume's mother passed on Thursday, the funeral on Monday and he and Roseline arrived in Florida on Tuesday as we shared in the August newsletter.
After doctor's visits to do with his diabetes, next scheduled was dental cleanings with Dolphin Dental where Presume learned that he needed three teeth extracted. The first oral surgeon wasn't available, but Dr. Dan Mullett (who went to Haiti with us long ago), got Presume in to see Dr. Cary W Stimson who felt that only two needed to come out. This was done on Thursday before the dinner. Haitian teeth are uniquely strong and deeply rooted. This was no easy task. Fortunately it turned out to be enough time that Presume felt up for the evening on August 9th.
CHRISTMAS IN AUGUST—SUCCESS
The combination of door, auctions and extra gifts made the evening gross almost $1,000 more than last year so it will make for an even bigger party on Christmas Day for the poor of Haiti. This is a miracle in light of the economy overall.
On behalf of the children of Haiti, Eva, Roseline, Presume and Linda (Eva's Hoosier sister), Thank You everyone for making the Christmas in August a BIG success.
There was social time between 6 and 6:30 when folks had the opportunity to chat and also to look over the silent and live auction items available.. While listening to Christmas music played by Pat Cleland.
As guests arrived they also brought unwrapped gifts for under the tree to be shipped to Haiti for Christmas Day.
It is always Presume's favorite time seeing all the gifts coming in for the children.
ZONTA
Zonta came again to help serve and clean up and they were absolutely outstanding. Gina Collins got her tea set from the auction, Laura LaPointe now gets a perfect attendance record as well as Lillian McKibben… did I miss anyone?
There was Donna Lancaster and Larry Cella and now I know I call them Zonta NOT Zonta "girls."
Auction items included wood carvings from Haiti, quilts and afghans, china and dishware, paintings, layettes, so many lovely treasures.
Robert N. Macomber drove from Matlacha to gift and autograph three of his books for the auction. Here he gives our guests a little background of his experience and writing subject matter to entice them to bid on "The Darkest Shade of Honor" and two other books. We are eager for his next release which takes place at least partly in Haiti. On my last trip it was exciting to do what he called eyeball recognizance. Roseline and Presume had already climbed lots of mountains with him to see parts of Haiti even they had never experienced.
Be sure to follow our favorite author… you will enjoy it!!!
Eyes on Mike McKnight the auctioneer as he auctions the books and Bob Macomber as he chats on his way out… to make the 3 hour drive home.
For more pictures of the Christmas in August fund raiser Click Here
HAITI
With all of us here, we don't have that much news from Haiti. The phone calls were frustrating at times… for example when Presume tried to get the clinic reports only to discover only one girl had worked clinic that day and she had gone home early? Will be interesting to hear how that one comes out.
The Larders are full to overflowing with food — unfortunately it is still on the docks in Port au Prince, but once again we are assured that it will "probably be out this week." Haiti… charming, challenging and forever unique. Thank you so much for helping us help them…
God Bless.
Eva, Roseline, Presume, Linda and ALL
HONORARIUMS
Carmele L. Andrews
In Honor of JEAN DEFILIPPO
Lillie Stephenson
Remembering MARY JANE SIMS and
ANRUTH YOUNG
Suzelle and Pierre Conze
Happy Anniversary YVES & MISSY
Pat Jefferson
Happy Birthday H. L. KING, brother 8/15
MEMORIAL GIFTS
Jeanne & John Cooper
In Memory of HELEN RACKLEY
FHL acknowledges the passing of a contributor
DOROTHY STEELE on 7/28/2010
Helen Tedore
In Memory of STEVE TEDORE
Suzelle & Dr. Pierre Conze
In Memory of GABRIEL G CONZE, Brother Dcd 5 Aug
MRS NATHANAELLE CONZE, Mother, Dcd 14 Jul

Gifts to For Haiti with Love are deductible as charitable contributions. For Haiti with Love, inc. is a Florida not for profit and a 501(c)(3) corporation with IRS, allowing your gifts to qualify as charitable contributions. Year end tax statements are mailed by January 15. Our mailing list is confidential, we do not loan, sell or share!

Mission Field Worker: Roseline DeHart
Newsletter Editor: Eva DeHart
(727) 938-3245
For HAITI With Love
P.O. Box 1017
Palm Harbor, FL 34682-1017
Cargo: 4767 Simcoe Street
Palm Harbor, Florida 34683-1311
Fax (727) 942-6945